Accumove 2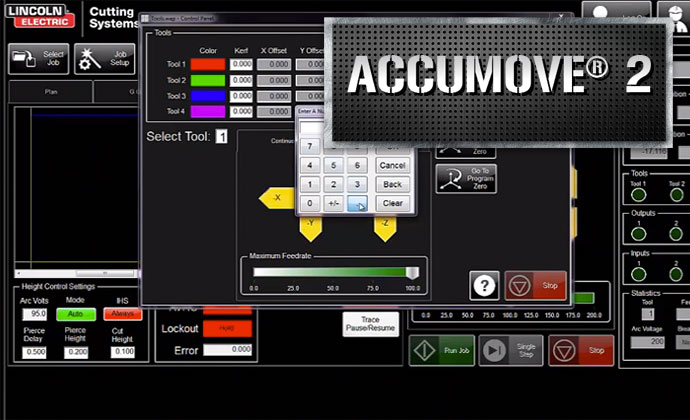 Advance Motion Control | ACCUMOVE 2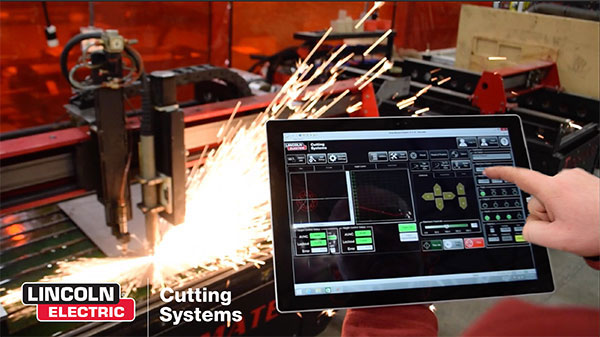 The ACCUMOVE 2 controller makes our Growth Series® product line the most advanced set of entry-level CNC plasma tables on the market. It enables our new customers to learn the complex details of the industry through an easy-to-use software program. It does more of the legwork in programming the cut files than ever before. Features like Array Creation, Plate Alignment, and Initial Height Sense Optimization automatically configure job settings to streamline the cutting process. This more automated process opens up the technology to fabricators that have previously been turned off by its complexity and steep learning curve.
The differences between the ACCUMOVE controller and ACCUMOVE 2 controller are small, but notable. The smaller ACCUMOVE 2 controller comes with all of the features of the bigger model, but is specifically designed to operate our smaller gantries. Smaller stepper motor drives and a smaller transformer are just some of the hardware differences that take the size of the box down significantly.
The back of the controller also shows the difference in the amount of inputs and outputs. This represents the controller's dropped number of auxiliary inputs from ten on the ACCUMOVE controller, to four on the ACCUMOVE 2 controller. These inputs represent the decreased need for homing and limit switches that are required for a larger gantry. The scaled down size of the ACCUMOVE 2 controller still maintains the powerful software capabilities of the larger unit making it far superior to its competition.
We will design a machine for your specific requirements when you call our sales team at 775-673-2200 Monday- Friday, 7:00 am-4:00pm PT.
North America (775) 673-2200 | South America: (775) 624-9029 | Brazil (+55) 19 3115 2711