Torchmate CNC Plasma Tables for Industry, Business, and Education
Different Configurations to Meet Everyone's Needs - Plasma Tables From 4x4 to 8x22
Multiple table sizes and plasma power supply options to choose from that all come fully assembled and ready to run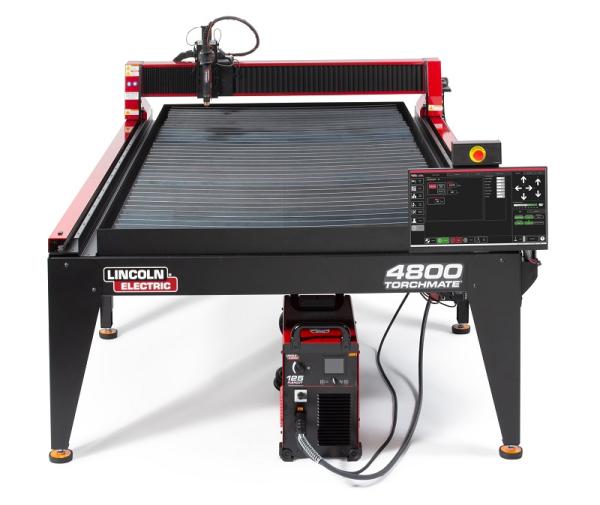 Tables for Every Type of Business
Choose the table that's right for your needs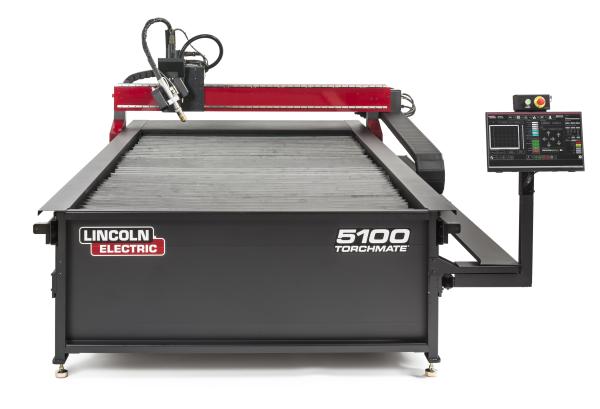 All Day Fabrication Capabilities
Torchmate drives successful customer businesses in the fabrication industry
The utility of our plasma tables goes beyond the normal scope of what our customers classify as a fabrication machine. Our metal cutting processes include plasma and oxy-fuel and allow you to expand your business in a variety of new ways. Please find the link to our customer success stories here, and read about how thousands of our machines around the world have driven successful businesses in the fabrication industry.
The Torchmate X table brings the weight and durability of a 5,000+ pound fabricated mild steel water table to fabrication shops that are ready for a commitment to in-house manufacturing. A bevel head option is offered on our advanced, industrial CNC plasma table, the Torchmate 5100, giving you weld ready parts directly from the table.
Click Here for More Information
Lincoln Electric's Acceleration Towards Affordability
CNC made affordable for over 40 years
We've been making affordable cutting tables since 1979, and have accelerated our technological advances in motion control, height control, and manufacturing due to the acquisition by Lincoln Electric® in 2011. Lincoln Electric has made this international brand of CNC plasma tables a top-tier product in the world of plasma automation, and will continue to offer the affordability and quality that has made Torchmate a household name in the fabrication industry. Torchmate tables are now a complete, single source solution.
Lincoln Electric manufactures all elements of the plasma table, including the plasma cutter, motion controller, and the table itself. The confidence and peace of mind you'll have with a Torchmate table by Lincoln Electric far surpasses any other option in the industry.
Click Here for More Information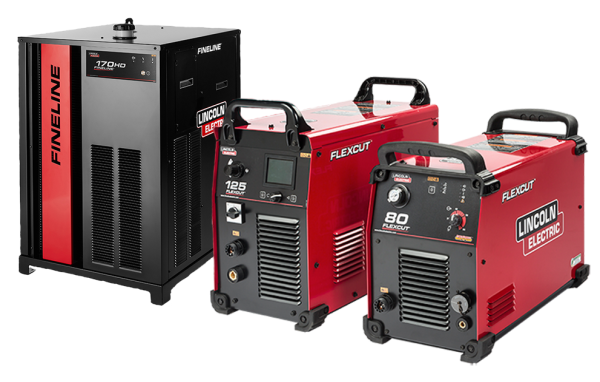 Industry Leading Support with Torchmate
Get help with every step of the CNC cutting process
Our business hours are from 7:00 am to 4:00 pm Pacific time. Call us toll free today at (866) 571-1066. Let one of our trained CNC professionals guide you through every step of the CNC cutting process. We would love to have you join the thousands that are already part of our Torchmate family.
Contact Us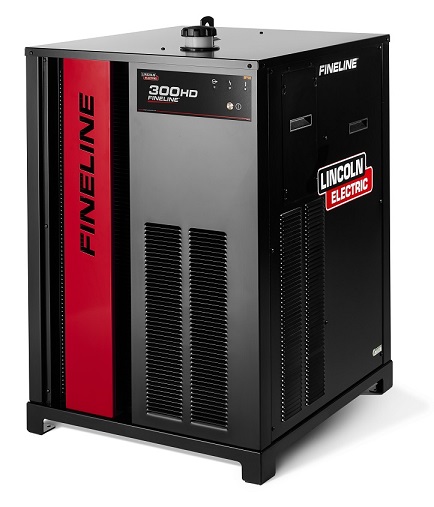 ¿Se habla español?
Speak to our Spanish speaking sales department today!
Spanish speaking sales department: ¿Se habla español? Torchmate esta orgulloso de ofrecer a nuestros clientes el nuevo departamento de ventas en español. Para mas información de nuestro productos y ventas contacten a nuestro representante de ventas Diego al +57 13648800 Ext. 7710 / Mobile: +57 3187358186, o enviénos su información y preguntas a diego@torchmate.com. Tenemos la solución en sistemas de corte CNC para toda la industria, nuestros sistemas de corte están disponibles en todo Latino América.
Learn More

Lincoln Electric PythonX® Plate Machine
Robotic Plasma Cutting
The PythonX PLATE from Lincoln Electric is a next generation robotic cutting table that will power up your production and improve part quality. PythonX PLATE offers better reliability and ease of use when compared to non-robotic plate cutting tables. Due to the progressive machine design—and more than a decade of advancements in robotic plasma cutting technology—PythonX PLATE makes robotic plate cutting a profitable choice.
Click Here for More Information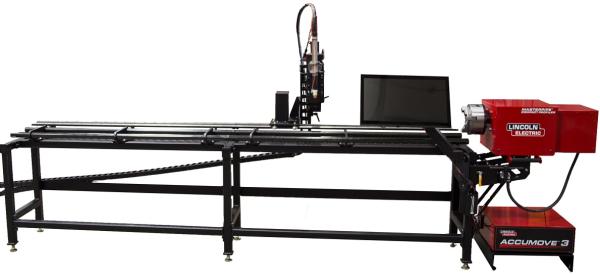 Lincoln Electric MasterPipe® Compact Profiler
A Robust CNC Pipe Cutting Solution
The MasterPipe Compact pipe profiler is a diverse CNC pipe cutting machine that can cut pipes and tubes ranging in size from 1-8 inches in diameter.* This machine is great for the handrail and roll cage industries, as well as fencing manufacturers and small to medium sized pipe fabricators of any kind. Operators can manually bevel pipes to create fittings that are already prepped for welding. The machine has two options for the length of the machine bed: 15 and 25 feet. Each foot of the machine has a maximum weight capacity of 100lbs, with a total maximum weight capacity of 1,000 lbs.
Click Here for More Information