Torchmate Traveling Technicians - Available for On-site Setup, Training, and Troubleshooting
Torchmate has many traveling technicians available to assist you on-site. Give us a call today at 775-673-2200 and talk to us about getting a technician out to your facility. Our technicians are highly skilled in all aspects of Torchmate machines. If you've got a tricky problem or just want to get your group trained by the best, you'll want to bring us out to get you setup. A few days of training may be just what you need to jumpstart your machine's production and keep it working hard for you well into the future.
Fantastic feedback follows when our techs visit a facility, just see one of the compliments our tech received on a recent visit:
"Guys, I would like to extend a generous thank you on the training we received from Iggy Cendejas. We continue to have rave reviews on the wealth of knowledge that he brought to the group. There have been several efficiencies picked up and now currently in practice, including the latest software update. He did a wonderful job and would refer him to any group for training, Great Job! Thank you, "

-Ken Jordan The Coteau Properties Company (Torchmate visited in 2016)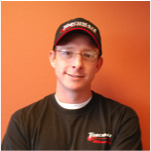 Jake Reed—Office Tech Support / On-site New Installation & Training Services.
-Diagnose, Repair and Calibrate Torchmate CNC Machines
-Customer Support

Iggy Cendejas—Field Service Technician
-CAD/Table use instructor
-On-Site Tech Support
-Certified Welder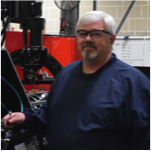 Tim Wilson—Field Service Tech
LCJVS, Getaway, OH: 2 yrs Electronics 83-84
- Troubleshooting & Repair
-Installation of new units

Mark Stapleton— Field Service Manager
Collins Technical & Career Center, Repair Technician 1985
Ashland Community College, Electrical & Schematic drawings 1989
-On-site installation and training
-Hi-Definition plasma systems set up and troubleshooting
Douglas Burnquist— Applications Technician
American River College: Journeyman Electrican-2005
-Field Service Work
-Lead Electrician