Motion Controllers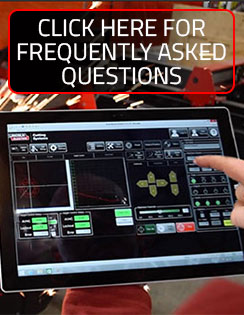 The motion controller is the brain behind the table's operations. It is the Computer Numerically Controlled part of the term "CNC plasma cutting table." The way a controller operates a table is completely dependent on the quality of software engineering that has gone into the controller, and Lincoln Electric is confident in the processing power and ease of use that has resulted from our long-term dedication to this department.
The weight of a table's performance is heavily dependent on the motion controller. Every line of g-code needs to be accurately interpreted and sent to the correct component; doing this quickly and accurately can lead to big advances in table performance. Our controllers use large processors to read hundreds of lines of g-code in advance in order to accelerate and decelerate the motors at faster rates. This increased processing power triggers a finer control of the plasma and can lead to better cut quality, faster job completion times, and longer consumable life.
Lincoln Electric offers three motion controllers that cater to each of our three markets: ACCUMOVE 2 for our entry-level customers, ACCUMOVE for our production oriented fabrication shops, and the Phantom II for our industrial manufacturers. Each controller was completely designed by Lincoln Electric and has been uniquely engineered to meet the demands of its respective industry.
We will design a machine for your specific requirements when you call our sales team at 775-673-2200 Monday- Friday, 7:00 am-4:00pm PT.
North America (775) 673-2200 | South America: (775) 624-9029 | Brazil (+55) 19 3115 2711