Affordable CNC Plasma Cutting
The 2x2 CNC gantry kit with rails comes standard with all of the components that are found on our larger Growth Series models, yet it takes up nearly half or even a quarter of the floor space. When working space in your shop is the highest priority, this 2x2 CNC plasma cutter is your answer. The Torchmate Growth Series 2x2 fits easily within your garage and will give you the flexibility to design and fabricate a wide variety of projects. Use it to create signs and lettering, custom parts, or any form of metal art. The portable design is not only light to ship, but is also easy to load onto the back of a truck for job-site repairs. This kind of functionality in such a compact and easy to afford design can expand your business or your hobby in a profitable way.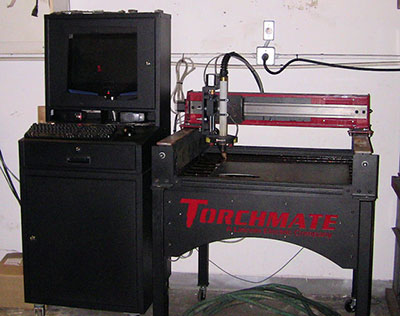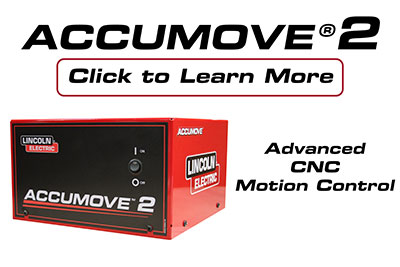 Tablet Operated CNC Control
The 2x2 Growth Series CNC plasma-cutting table comes standard with our latest advancement in motion control technology, ACCUMOVE 2. This controller offers four times the processing power compared to our previous third-party components, and has the increased capacity to handle an extensive list of new features.
The Lincoln Electric engineering team has taken features from our most advanced product lines, and they've packaged them within a user-friendly interface. This gives our least expensive product a level of control that is far beyond what has normally been associated with the term "entry-level."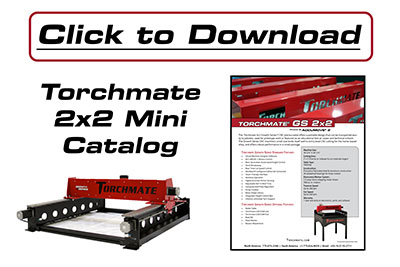 The increased functionality, powerful processors, and easy-to-learn software program will greatly improve your operations. The team at Lincoln Electric has focused on lowering the learning curve for the industry, and we believe that the ACCUMOVE 2 motion controller has accomplished that goal.
Give us a call today to find out more! 775-673-2200


Compact and Affordable! 
Additional Growth Series Sizes
Download Full Growth Series Catalog
Give us a call today for a custom quote!
North America (775) 673-2200 | South America: (775) 624-9029 | Brazil (+55) 19 3115 2711

What's Included:
Integrated Arc Voltage Height Control (AVHC)
Ohmic Sensing
Dynamic Cornering™
Visual Machine Designer (VMD)
Tablet Compatible
28 Part Shape Library
Multi-Tasking
Array Creation
Job Queue
Plate Alignment
Industrial Z-Axis Lifter Station
6¾ Inches of Travel
Enclosed Twin V-Rail Linear Guides
Integrated Lead Screw Drive
330 oz-in Stepper Motor
Production Grade CNC Controller
Ethernet Connectivity
On-the-Fly Motion Control
Cut Quality Algorithms
Advanced Look Ahead
Deterministic Stepper Output
Other Included Features:
Raw Voltage To Frequency Converter | ACCUMOVE VFC *Click here to watch*
(3) 396 oz-in X and Y Axis Stepper Motors
200 ipm Traverse / Cut Speed
Magnetic Torch Breakaway
Micro-Stepping Resolution of 0.0006"
Ball Bearing Linear Guides
Anti-Backlash Lead Screw Drives
Unlimited Lifetime Tech Support
1 Year Warranty on Parts, Electronics, & Software
Footprint: 36 3/4" X 36 1/4"