Torchmate Demo Locations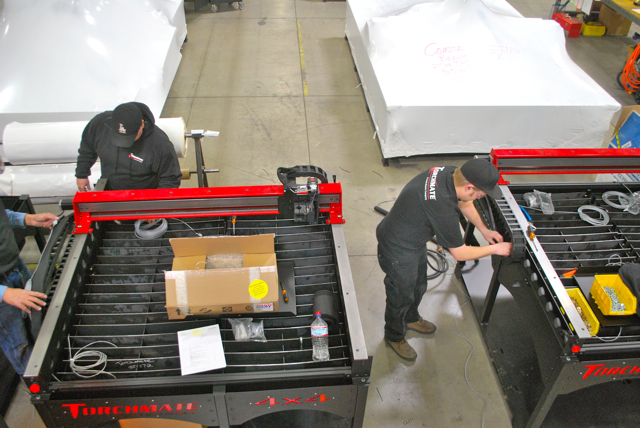 We have customers throughout the United States and in over 50 foreign countries.   We respect our customers privacy.  Below you will find a link to a clickable map of the United States as well as other countries.  Click on your location to find our nearest customer that has volunteered to accept your phone calls and demonstrate their Torchmate products for you. 
Please feel free to give us a call if you have any trouble finding a location near you to check out one of our CNC cutting systems in person. One of our sales specialists will be happy to help find a nearby location for you to see a Torchmate demonstration.
Live demonstrations are offered in our Reno, Nevada office and across the United States by the Torchmate team.  If you purchase a new Torchmate System after a demonstration in our Reno facility, then we will deduct up to $250 of your travel costs.  Consult your sales person for details.
International
Click on the following country name for contacts in
We are still working on the rest of the world!
Domestic